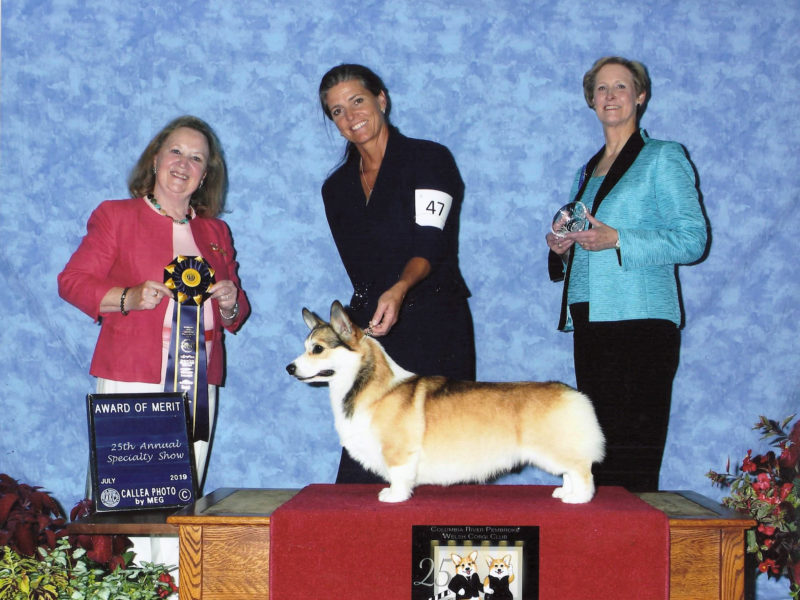 Brookehaven Evening News
X
Brookehaven Edge of Darkness
OFA Good, eyes certified completely clear (OFA/CAER 09/22). Fluff free, vWD clear, and DM clear/normal.
Although full of promise early on Leon went through an awkward gawky phase so he was given time to grow up before making a serious go of things at the shows. When he was almost exactly two years of age all his pieces and parts had come together and he joined Robin Lively to get a start on his journey towards his title. Beautifully presented by Robin, pictured below after their debut, it was a lightning fast four days from Leon's first point until his final finishing point. Over a long weekend Leon was awarded four majors to become a new champion.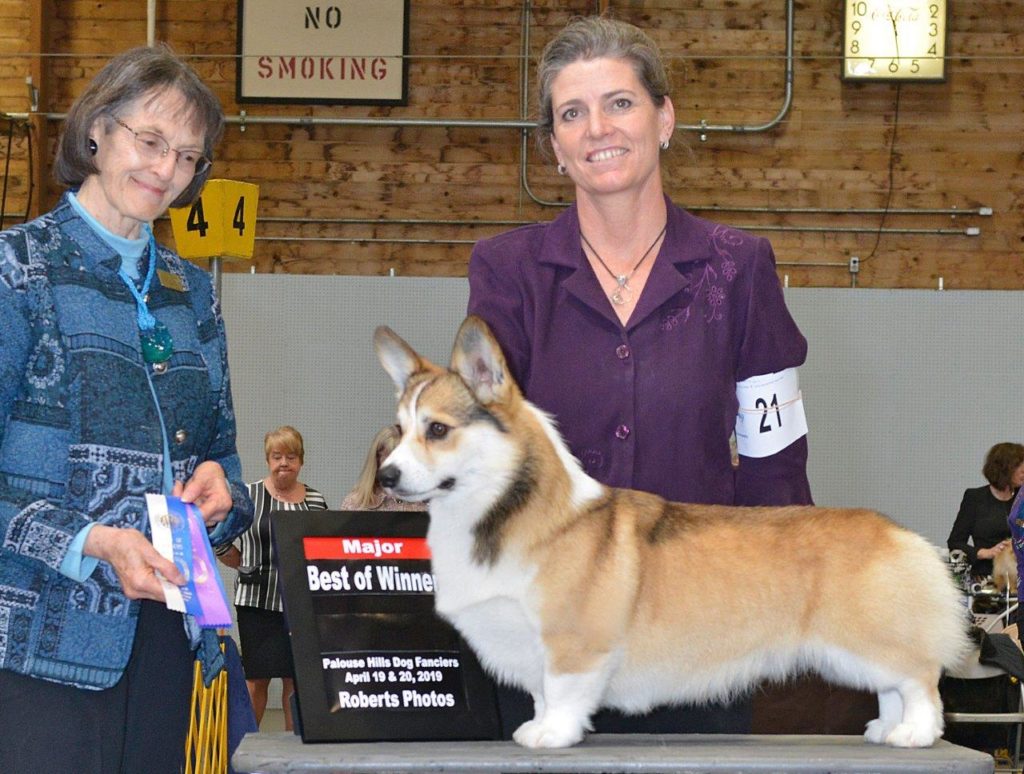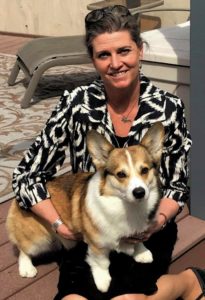 Like his sire 'Walter' he's a gentle and getalong soul always looking to do the right thing. He turns on and sparkles when he's in the show ring but he's a charming and gentle lap warmer day to day in the house. Who could ask for more?
Leon currently has ten AKC Champion offspring with more well on the way to their title.
Leon is BHT factored.
Pedigree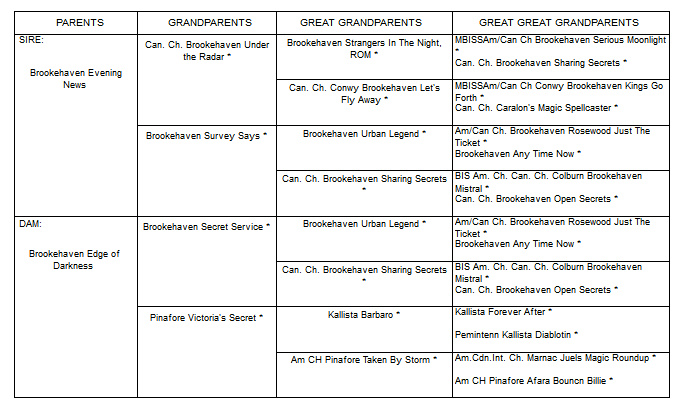 *Leon is co-bred by Kathi and Jeanne Huff