About the Humans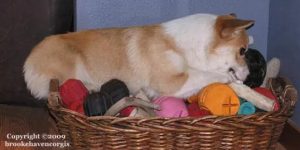 Kathi and Bob have no 'kennel' and so every single Corgi lives as a full time house dog and house pet. Kathi doesn't work outside their home and Bob maintains an office in the house so there's just no need for a kennel setup.
Kathi began showing Pembrokes in the mid-70's, and acquired the very first AKC Championship title on one of her Corgis in 1978.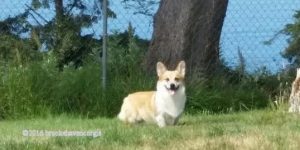 Throughout the following years she's bred, owned and/or handled her dogs not only to Championship titles but also to Specialty wins, Group wins, Best In Show and obedience titles. First and foremost, though, all the Brookehaven Corgis are house pets and beloved companions. They're show dogs only a very small percentage of the time but are family members on a full time basis.
Kathi is a member of the Pembroke Welsh Corgi Club of America and also of her local PWCCA affiliate club, the Cascade PWCC.